The Männlichen Track
Cross the starting line at 2'225 m asl to steer the Summer Gemel® over a +6 km track down to the Middle Station Holenstein. Zoom past unspoilt meadows, romantic forests and the most amazing mountain peaks surrounding world-famous Grindelwald.
Tickets can be bought at the Männlichen Cableways Grindelwald and Wegen, or the Summer Gemel® Pit Shop Männlichen. Once briefed and equipped, you're ready to hit the track.
Go on then; smooth slopes with the most amazing alpine scenery above world-famous Grindelwald are waiting for you!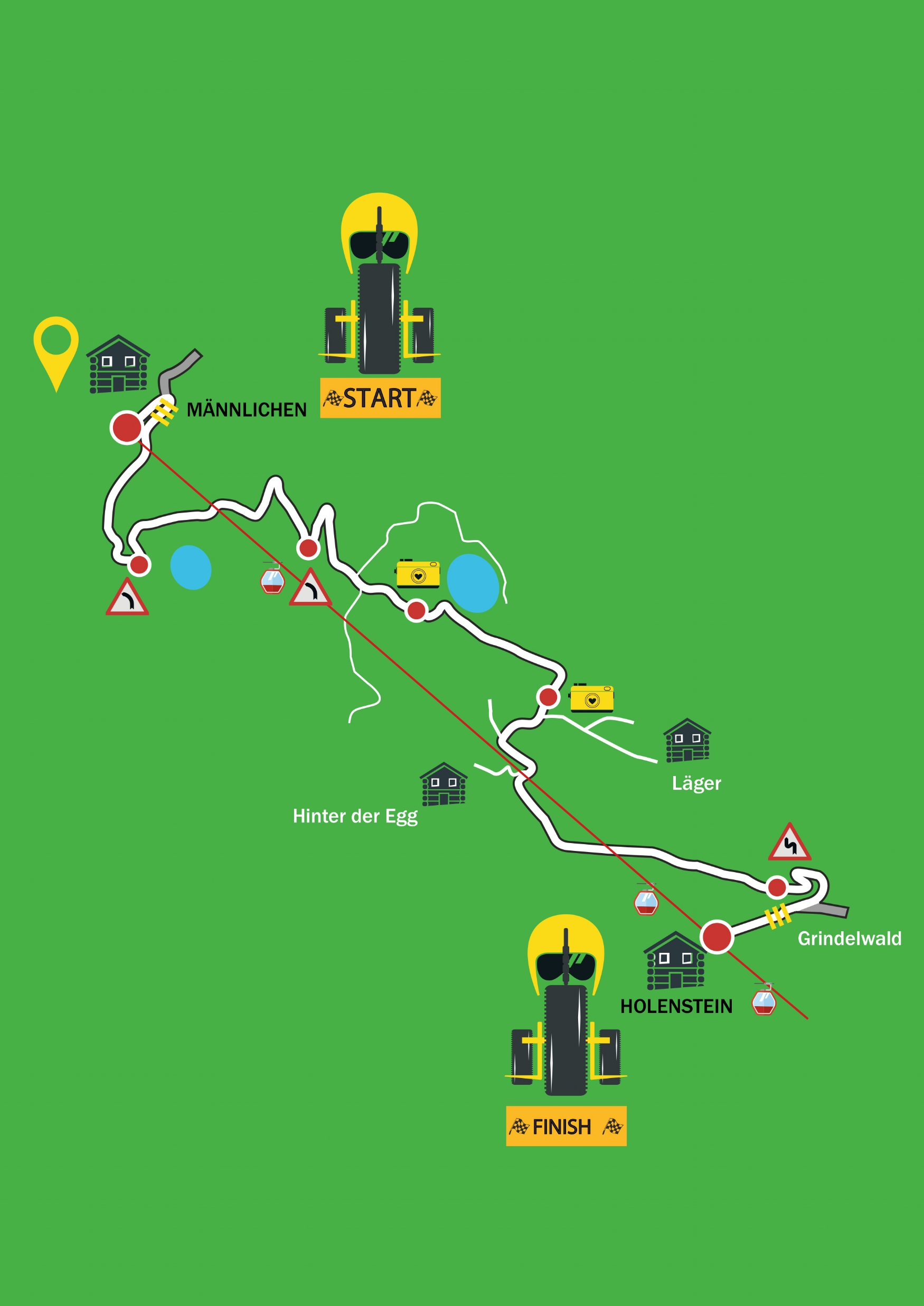 Material Hand-out
Sleds and all necessary protective gear is provided in the Pit Shop on the Männlichen (turn left at exit).
Material Hand-back
Return your sled and protective gear in person to the cableway staff at the middle station Holenstein.
Operating Hours
From 11.00 AM – 3.30 PM (Wed – Sun)
During averse conditions contact Pit Shop.
Pit Shop
Cableway Station Männlichen
+41 (0)79 382 6889
Tickets Sold
Männlichen Cableway Wengen
Männlichen Cableway Grindelwald
Summer Gemel Pit Shop Männlichen
Track Stats
Time 30 – 45 minutes
Length +6km
Track Prices
Adult CHF 29.– (max. 100 kg)
Child CHF 24.– (min. 10 yrs /130 cm)
Round Trips (incl. cableway)
From Wengen CHF 77.–
From Grindelwald CHF 70.–

All details are subject to change.